Exploring In-App Messaging with Minchat.io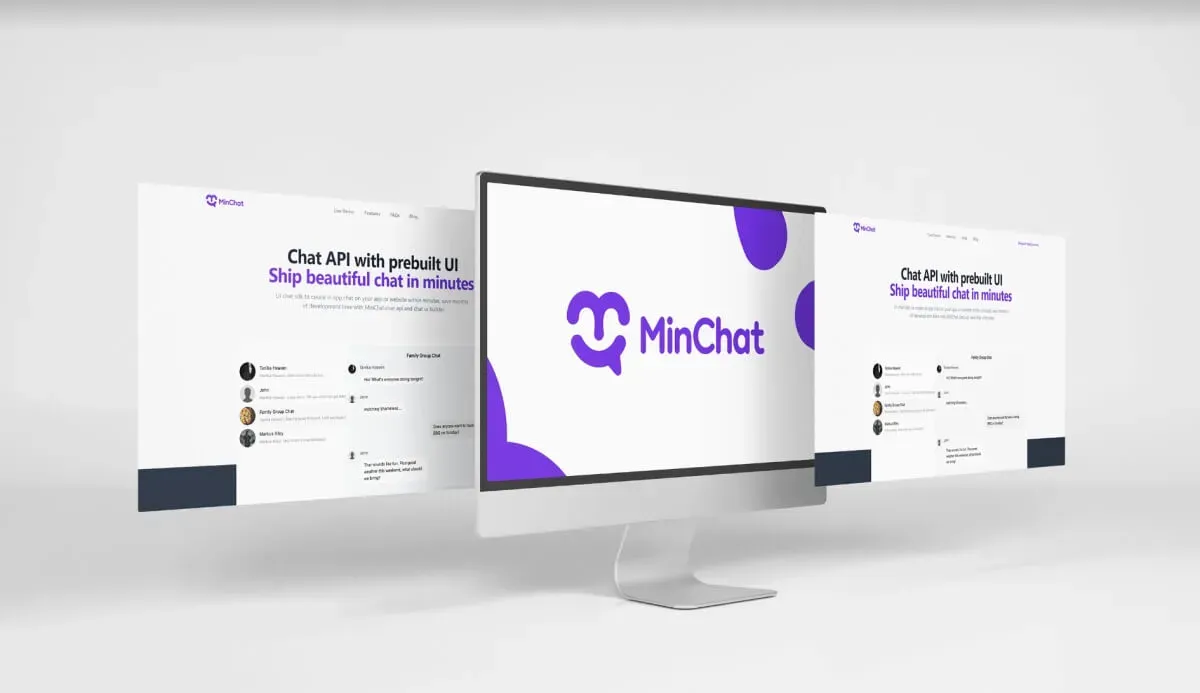 In-App Messaging
Keeping the lines of communication open with customers is key to business growth in the digital world. This is especially true thanks to in-app messaging which, as shown by a study by Invesp, can increase business engagement by a stunning 88%. Therefore, it's clear that in-app messaging tools are becoming increasingly significant for business development in today's digital landscape.
When done right, in-app messaging isn't just about basic communication. It can also enhance a personalized user experience, a factor that, according to research by Epsilon, can lead to an 80% boost in business conversion rates. In a business environment focused on customer experience, personalized in-app interactions cannot be taken for granted.
Enter minchat, a leading supplier of a Chat UI SDK, helping businesses to implement efficient and user-friendly in-app messaging. By employing React Native, a popular framework, minchat allows businesses to introduce chat features swiftly with minimal coding, leading to quicker market access and increased productivity.
"We integrated a fully-featured chat interface into our app quickly using minchat's Chat UI SDK. The results have significantly boosted our customer engagement," shares a satisfied Product Manager.
To sum up, effective in-app messaging is essential for business growth, and the numbers definitely emphasize its power in the contemporary digital business scene. But take note - the success of your in-app messaging largely depends on the tools you use. Solutions like Minchat's Chat UI SDK are not just riding the wave; they're leading the way in building a more vibrant and interactive digital realm.
Advantages & Disadvantages of In-App Messaging Development
First, let's talk about the benefits. In-app messaging development, when done right, has the potential to dramatically improve user engagement on mobile applications. It brings the ability for users to communicate directly within the app, enhancing functionality and creating a seamless user experience. This convenience can lead to increased user satisfaction, potentially boosting app retention rates and solidifying user loyalty.
However, developing in-app messaging capabilities from scratch could be a time-consuming and resource-intensive endeavor. This is where the cons come into play. It often requires extensive coding knowledge and can be fraught with potential pitfalls. From managing bugs and maintenance issues to ensuring the overall efficiency and functionality of the chat feature, it can be a tricky path to navigate, often requiring a dedicated team and substantial financial resources.
That's not all, in this fast-paced digital age, time is of the essence. Spending months creating an in-app chat feature could result in lost opportunities, as the chat feature may become outdated by the time it is ready for release. Additionally, competition may get ahead, as they may have already deployed similar features.
Fortunately, it's not all doom and gloom. A counter-solution to these obstacles is using a Chat UI Software Development Kit (SDK). A Chat UI SDK provides ready-to-use components that will allow you to create a fully functional in-app messaging feature effortlessly. This can drastically save time and financial resources, leaving your team free to focus on other key aspects of the application.
Not to mention the added convenience. A well-equipped Chat UI SDK comes with out-of-the-box features that include user authentication, message history, real-time updates, and much more. The SDK solution brings an easier route to realizing fully responsive in-app chat capabilities without having to reinvent the wheel. This allows for enhanced productivity and streamlined app development.
Do keep in mind, though, that choosing the right SDK is crucial. Look for one with robust documentation, active community support, and flexibility to allow for customization to fit your app's specific needs. By wisely choosing and integrating a Chat UI SDK, you can unlock the full benefits of in-app messaging development while bypassing the drawbacks associated with building it from scratch.
Searching for the right Chat UI SDK
When you're in search of the top chat UI SDK provider for your React Native app, several factors influence your choice. Among the various offerings, minchat stands out. Let's delve into its standout features, which put it ahead of the competition.
Firstly, with minchat, there's unbeatable customization. The platform allows you to refine your chat UI to complement your brand, unlike others that limit customization or require extensive coding skills for modifications. Preserving usability, minchat enables easy changes, giving you control over your chat app's appearance.
Secondly, minchat guarantees top-notch performance with remarkable speed and dependability. While numerous providers encounter latency issues, minchat uses high-grade systems for quick message delivery and consistently smooth interactions, providing a boost to user engagement and contentment.
Thirdly, minchat also boasts a wide array of features, including rich media support, typing indicators, read receipts, and even offline messaging - all included as part of the standard package, a competitive edge over those who offer these features separately at an additional cost.
Furthermore, MinChat is committed to excellent security, using advanced encryption methods to protect user's confidential information and ensure message integrity. This is included in their base services and doesn't demand an extra fee, unlike many rivals.
Lastly, minchat's stellar support and comprehensive documentation make integrating their SDK with your React Native app a smooth experience. Unlike numerous rivals who charge for premium support, minchat offers first-rate help at no extra charge.
Conclusion
In conclusion, MinChat provides powerful customization, exceptional performance, vast features, strict security, and tremendous support. These superior aspects make MinChat the preferred choice as a chat UI SDK provider for your React Native app, way ahead of other suppliers.